1-2-2023 Tee Harbor Overnight Campout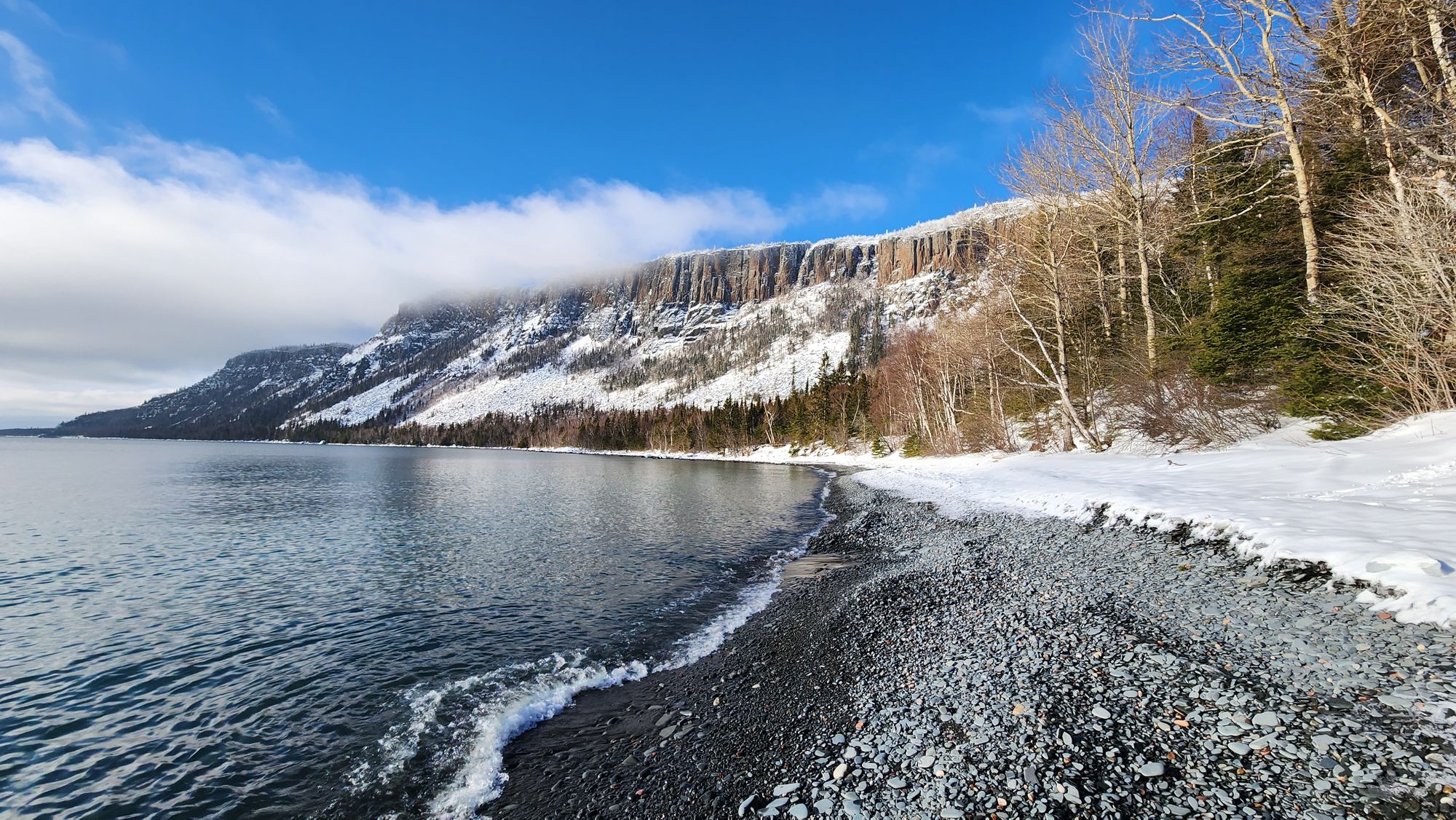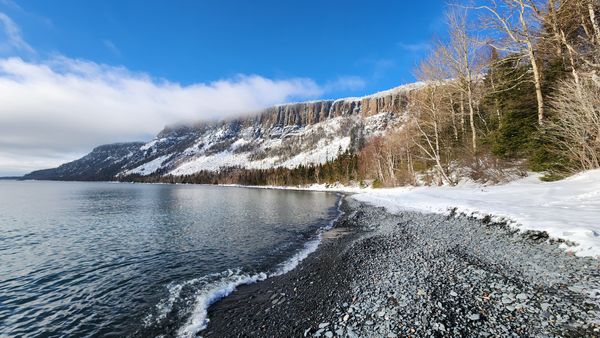 did an overnight trip at sleeping giant with my new hot tent setup. originally, i had planned to stay out for 3 nights, but i ended up only doing 1 night instead. the park looks much different in the wintertime. i snowshoed for approx. 2 hours into the backcountry while pulling a sled carrying all of my gear, likely weighing around 25lbs. it was kind of heavy for pulling at first but i was able to adjust to it.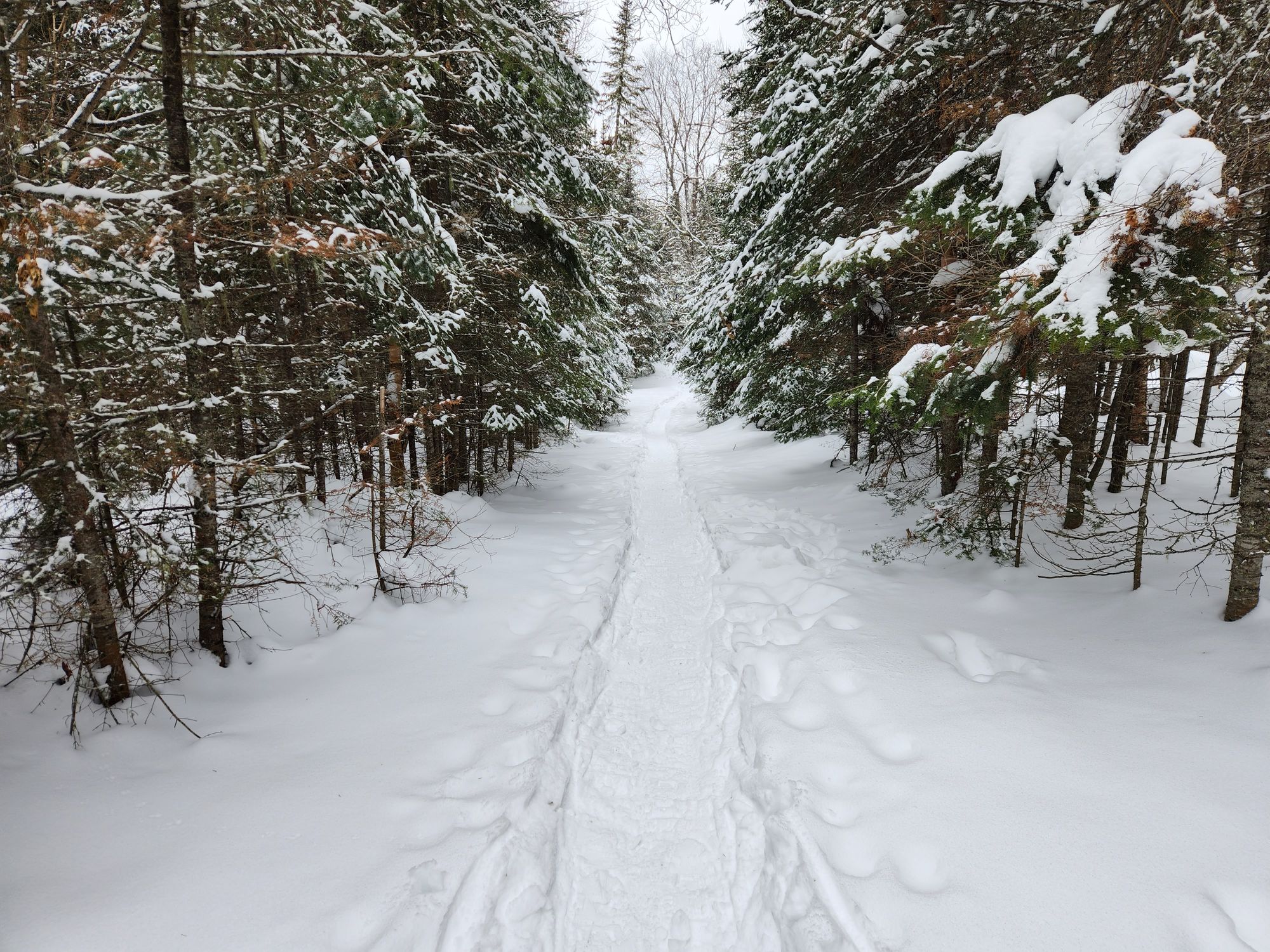 i made the sled at home using various items from the hardware store. when i arrived at the camp site, i immediately set up my tent and stove, and begun to source wood. at about 530pm, i decided to hunker down in the tent and get the stove going. it was nice and warm the whole night. i eventually cozied up into my sleeping bag and just relaxed to the quietness of the woods, making some hot drinks to enjoy and snacking on cheese curds.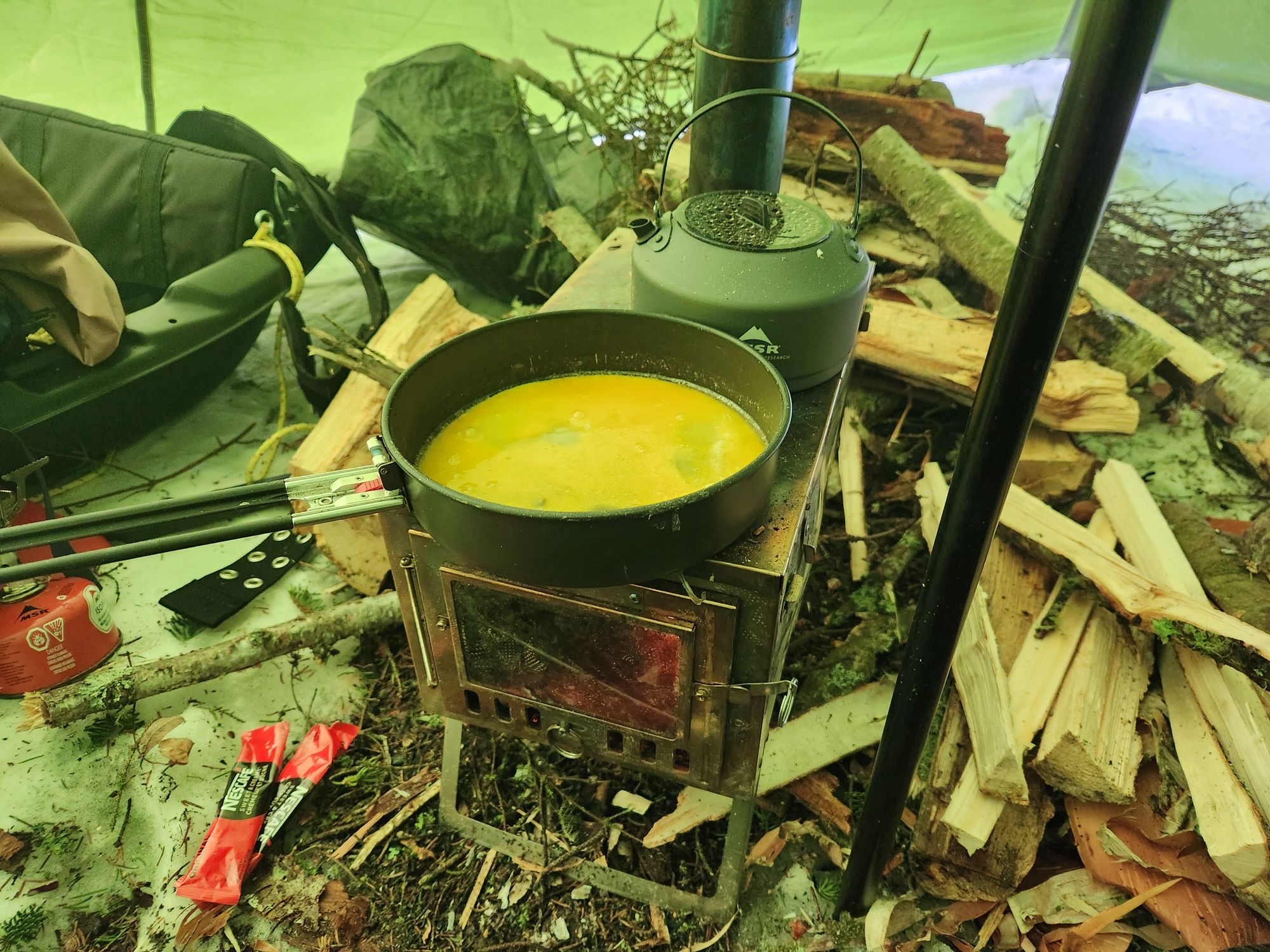 i had slept extremely well throughout the night. the next morning, i woke up and made some eggs. i decided that i was going to go out to lehtinens bay for a small trek and to take some pictures. it took me 30 minutes to snowshoe there. the views were great and sureal and had to be seen in person. when i left and arrived back at the campsite, i split some more wood and made some grilled cheese for lunch. after looking at the time and realizing how early it was, i thought that it might be a better plan to bail early than sit out another night as i felt that i had seen enough. i packed up my things and snowshoed out of there, leaving at 507pm and arriving at the parking lot just before 7pm.