2023 Gear Loadout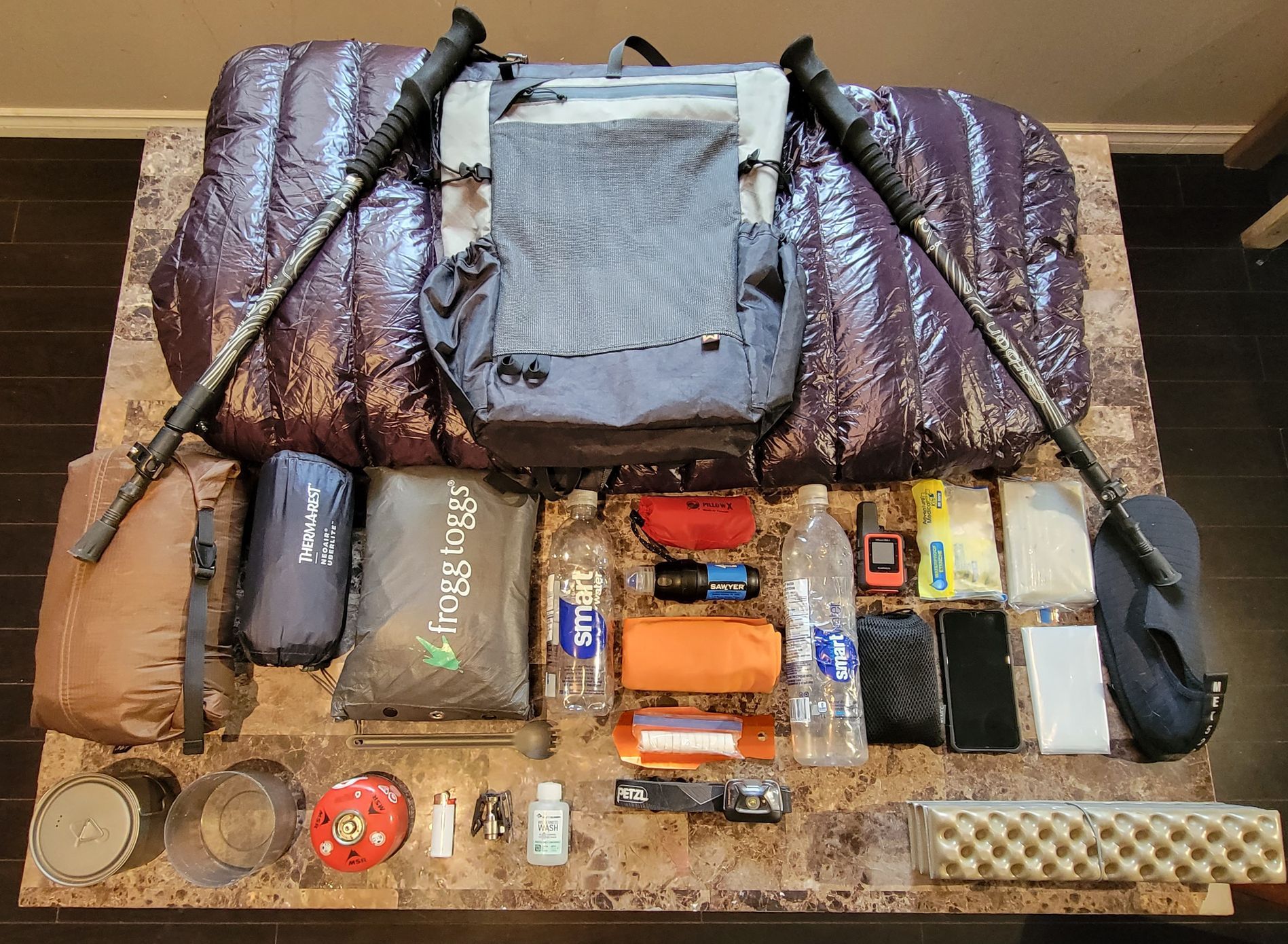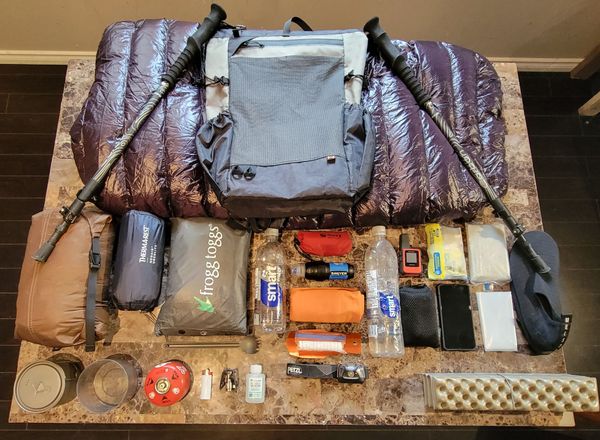 after a few months of deliberating and making essential gear changes, i have finally dialed in my backpack for the 2023 hiking season.  i am excited to test this out in June, where i will be hiking the entire Casques Isle trail in 2 days/3 nights when its warmer out.
the first major change was the backpack. i went and purchased  the Waymark Mile 28 in January after going back and fourth between it and the LiteAF Curve 20L. this backpack is made from ecopak epx200 fabric. its light and durable, and also waterproof too. the bag is not seam sealed however, so using a pack liner is essential to keep your gear dry (you should be using a liner always regardless). i purchased the extra strap pocket so i could stash my phone or snacks for quick access.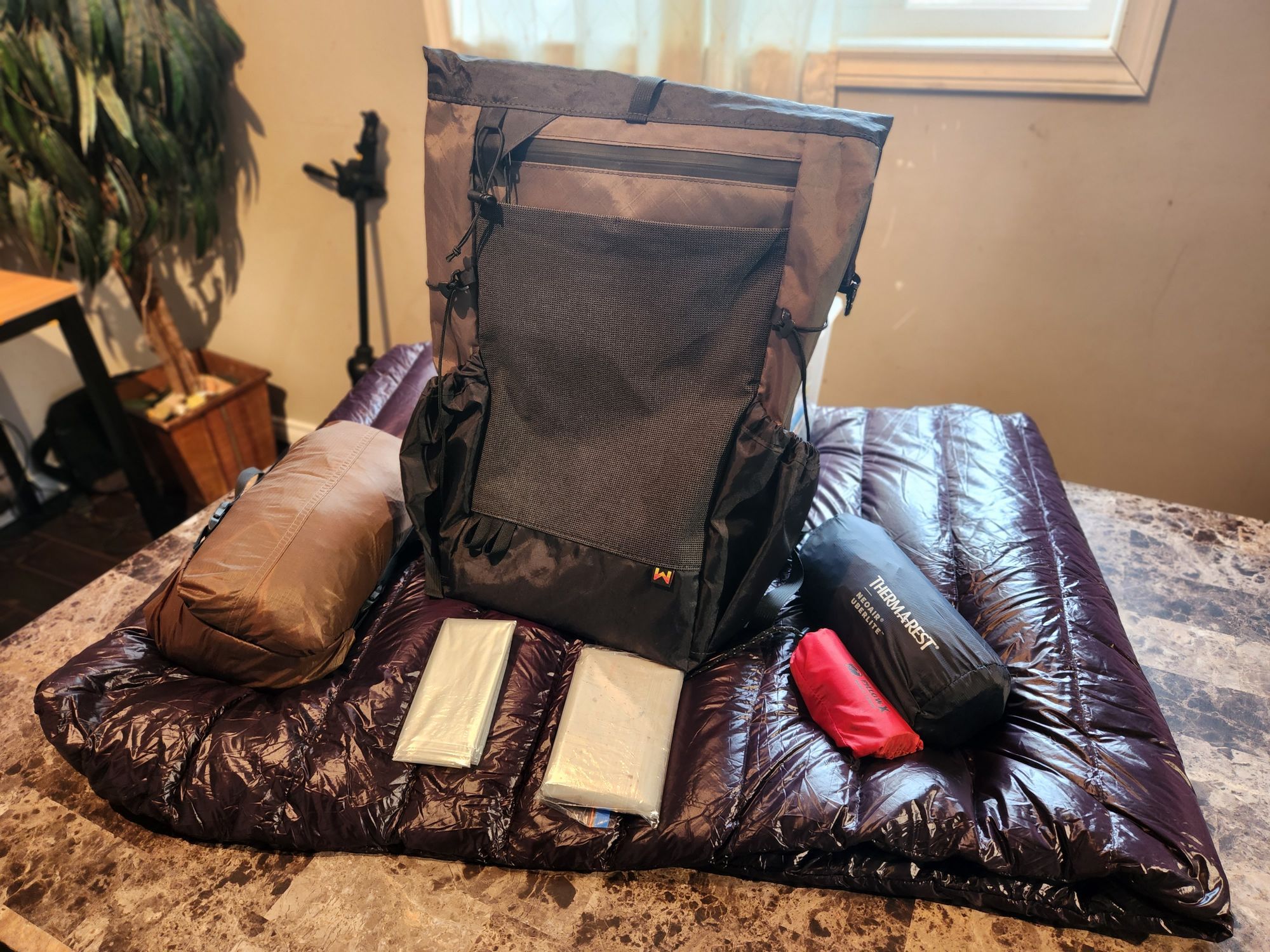 the second major change was the sleeping bag. while i have no issues with my sleeping bag that i have been using for a few years now, i wanted to see what having a down-filled bag would be like. i am now using the Aegismax Mini UL. what i found interesting was how well it packs down, compressing even more than what my existing sleeping bag went down to. this enables me to free up some space in the backpack. i have climbed inside of it and was surrounded by heat coming from my body. even in the cooler months, i feel that using this bag coupled with a liner would be adequate for warmth.
for my final big gear swap out, i went and purchased the Thermarest NeoAir Uberlite in regular-wide dimensions, simply to shave some grams from my existing setup. i was hesitant on going with it, but after deliberations, i decided to try it out. i am still waiting for it to arrive in the mail. one of the deciding factors was to try out the regular size pad first to see how the material feels. it is made from 15d nylon which is fairly thin material, but still strong. it felt much different than what i am used to using but i somehow felt trusting of it. it was expensive to purchase i admit, but i dont mind going out of my comfort zone to try something different. plus there is a warranty on the pad should things go south.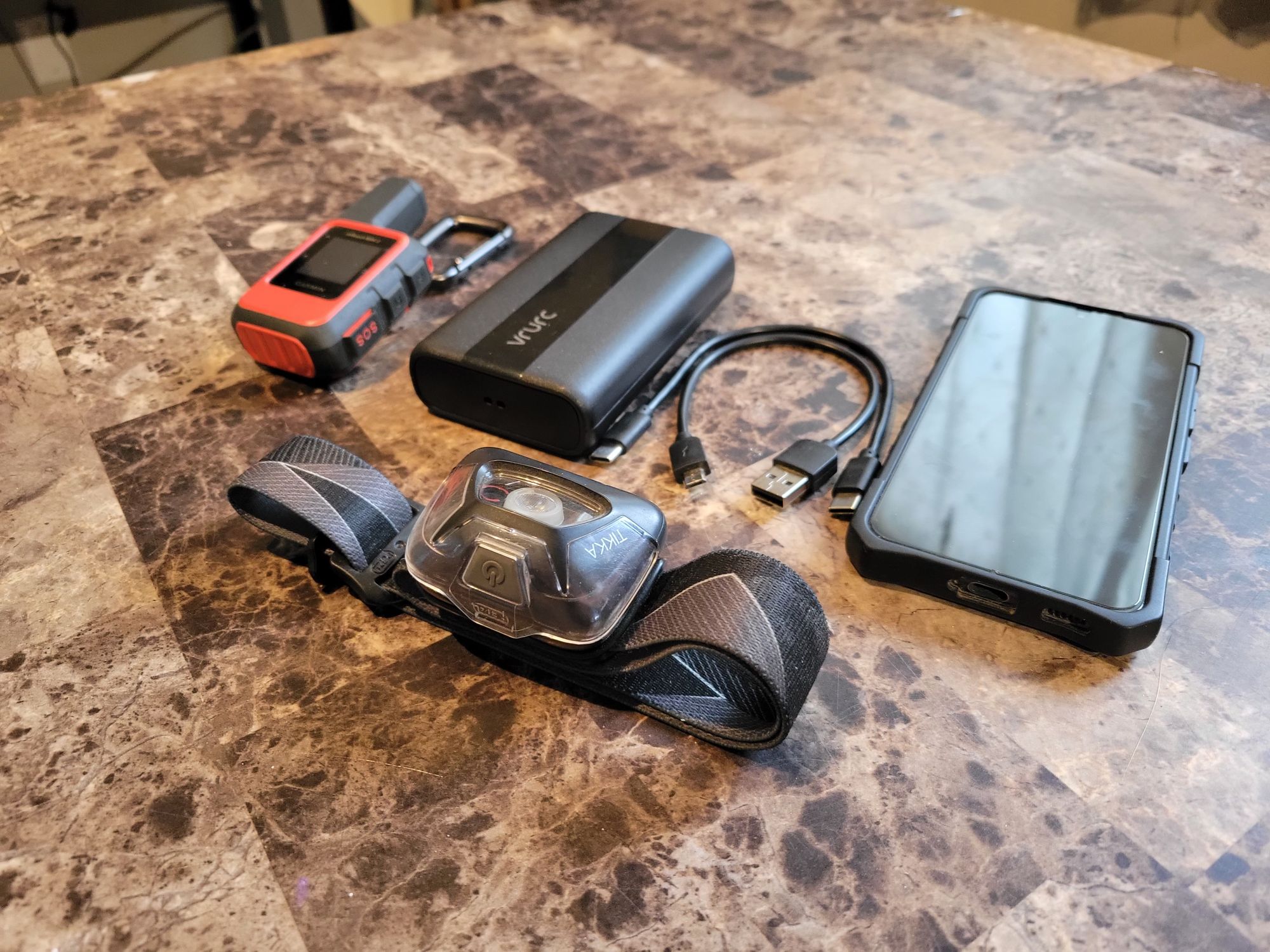 other gear purchases include a new Frogg Toggs UL2 rainsuit in gray, a Culoclean bidet, and a Thermarest Z-seat. for my headlamp this year, i have finally made the upgrade to a rechargeable battery that is designed for the headlamp itself rather than using the USB rechargeable AAA batteries. this is a handy upgrade as the USB batteries did not hold a charge nearly as long as the new one. i have ditched the trash compactor bag as my pack liner in favor of a nylofume liner that i ordered from Waymark when i ordered my backpack from them previously.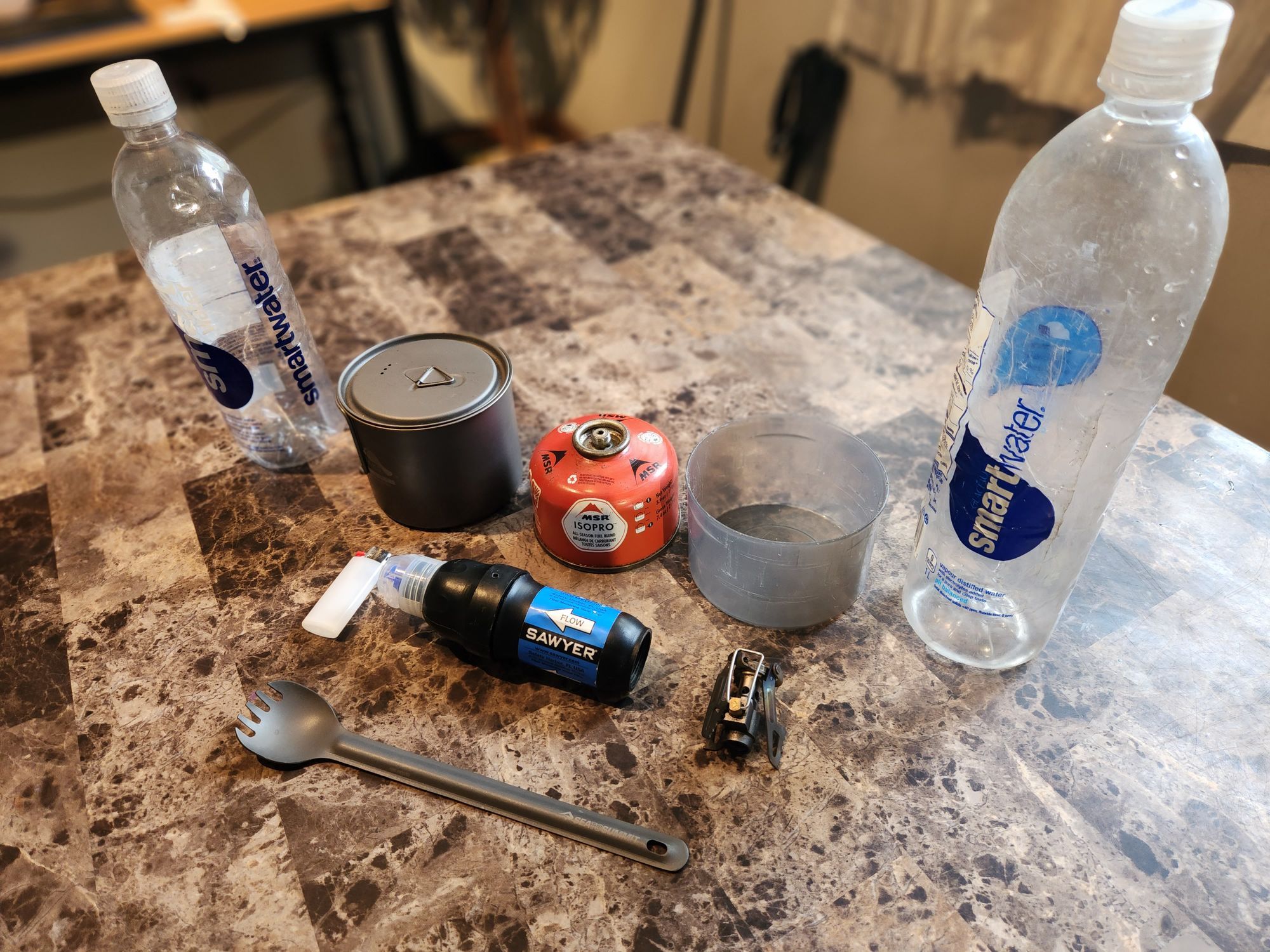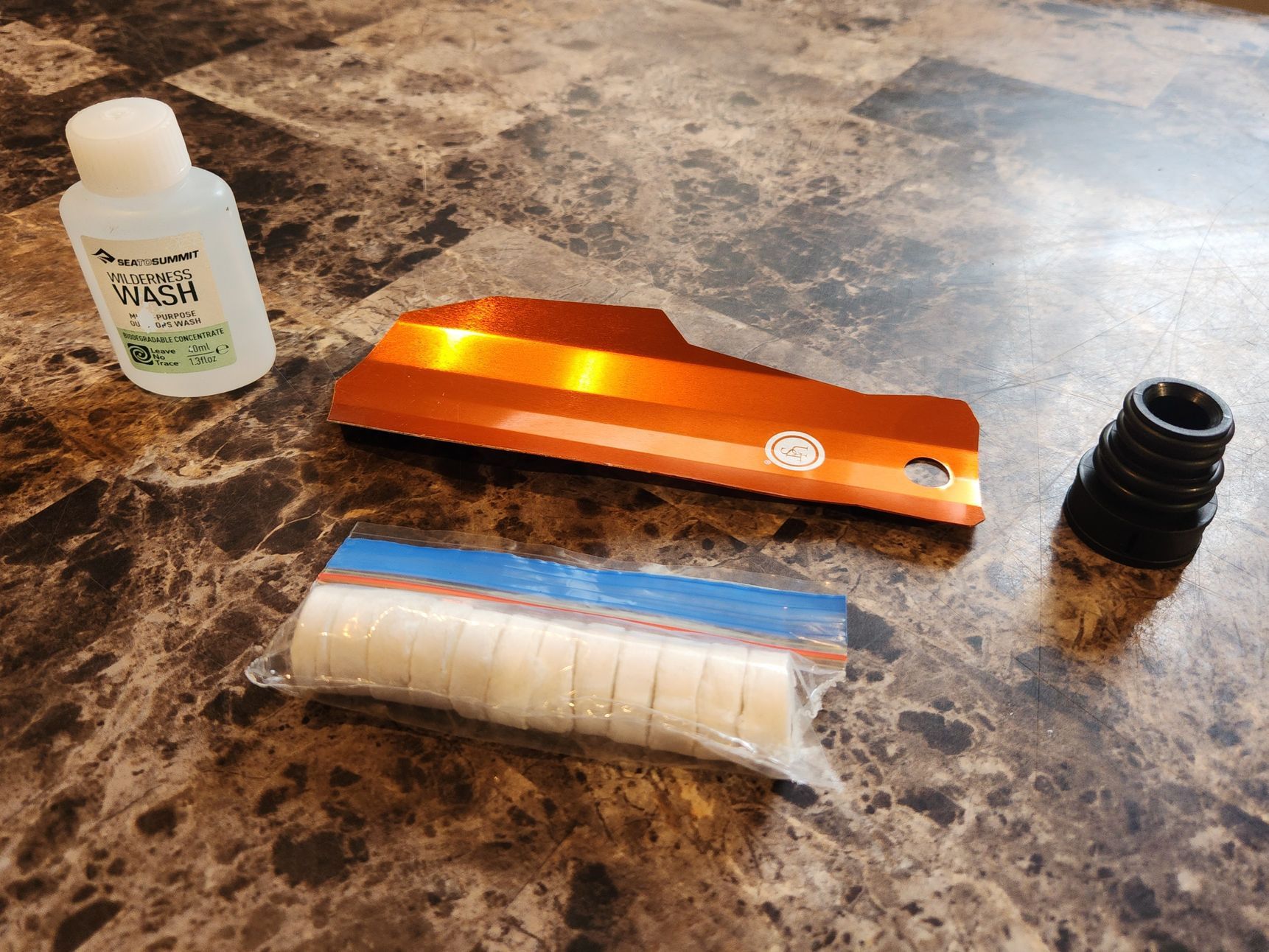 this year, i decided to ditch the toilet paper all together, transitioning to a portable bidet instead. this saves on weight and honestly, it leaves you feeling much cleaner than using toilet paper. i have been using the bidet at home for practice and i actually prefer it over toilet paper. i have considered purchasing a second one for when i go out of town as well, but also one that hooks up to your toilet water line for home use. it is true what they say about going to a bidet, you never want to go back to toilet paper. for some it may be a weird thing to discuss or the idea of using a bidet is strange. i think its up to that person to decided when its best for them to give it a shot heh.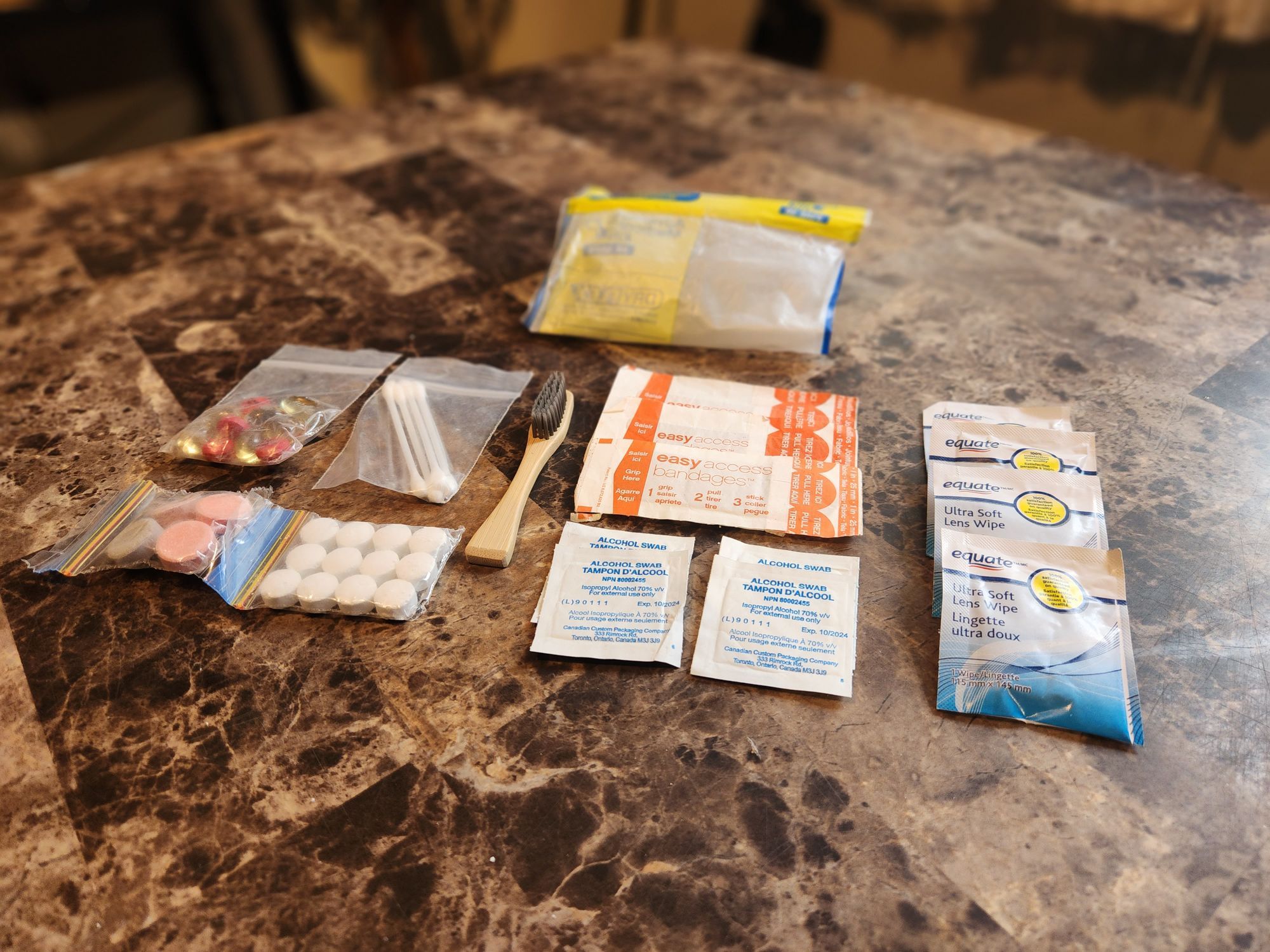 one thing that i am still trying to dial in are my clothing choices. last year, i used some Woods convertible pants in khaki color, but this year, i am looking to switch it up to the same style pants but in gray, and a new Patagonia sun hoody in a red color. convertible pants are an obvious choice because if it gets hot, off come the bottoms. i usually prefer hiking in pants to keep the bugs at bay. last year when i visited Pukaskwa, i didn't have a bug problem at all. i had brought some insect repellent w/ deet but did not have to use it. the fabrics used in the pants and the sun hoody kept me cool and did not make me overheat at all during the hot weather. i am also deciding on whether i should be switching my underwear and socks fabrics to a specialty kind (merino for instance), but i havent felt the need to go that far. change my mind?
all in all, i am trying to keep it minimal this year after having a good run at it last year. i still have enough space in the backpack to contain 5 days worth of food. i am confident in my gear choices and feel that i wont have any issues. however, with that being said, one thing i would like to work on is a repair kit that includes tenacious tape strips and leuko tape for fabric repairs and surprise blisters. i am still looking around on where to obtain this stuff and figuring out what exactly to bring. especially with using the Uberlite, i want to be prepared for that just in case.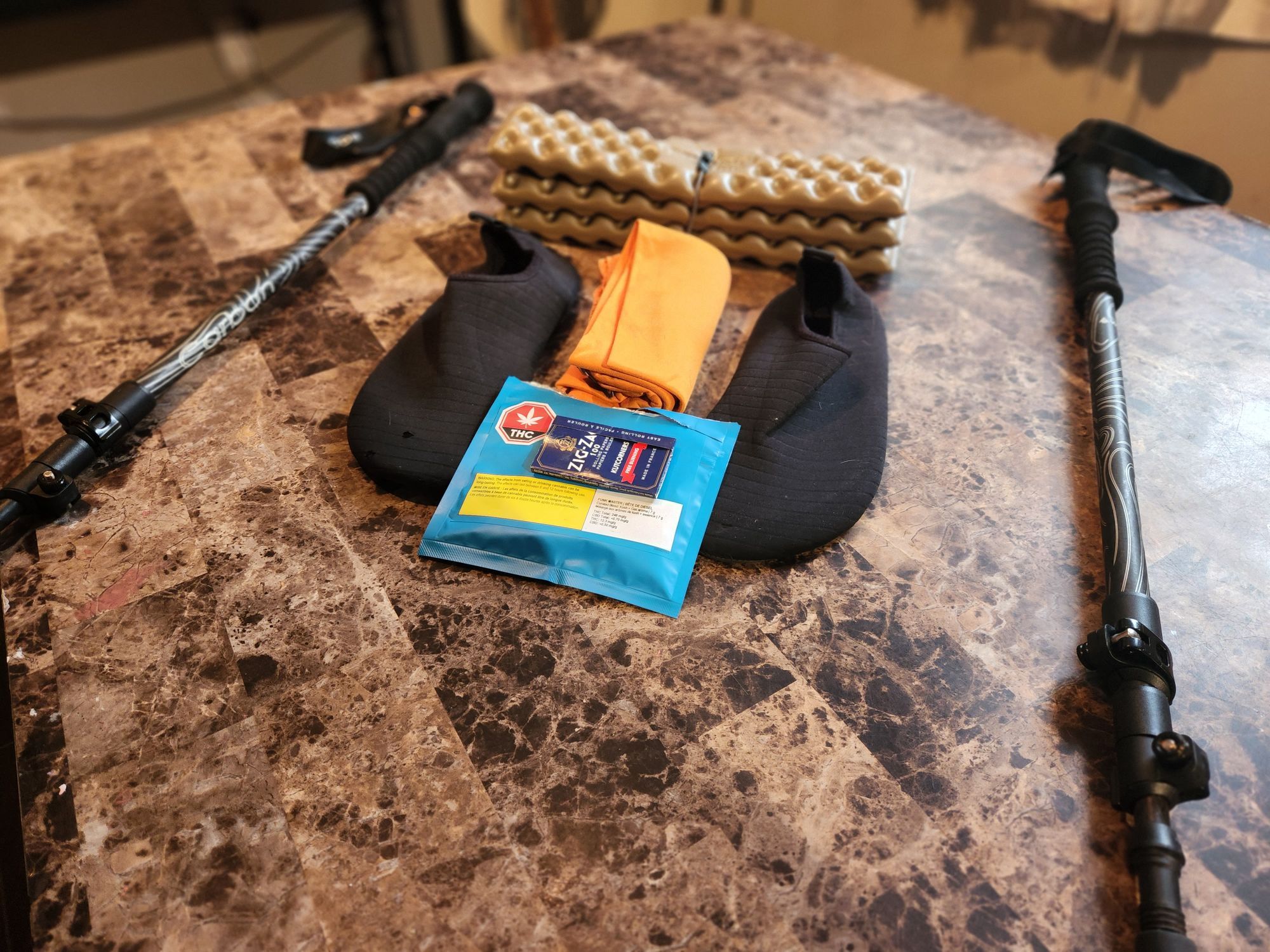 all of this gear can be found here at this LighterPack link, with each item posted with its individual weights. i have tried to keep this configuration less than 10lbs. with that being said, sometimes when weather dictates, i may pack a Smartwool merino baselayer for extra warmth, along with a thick pair of wool socks. i dont always include these items in my backpack so they have been omitted from my general pack list. also, depending on the weather, i will bring a Sea to Summit Extrame liner for added warmth. its usually in the autumn months that i would bring these items.
i am pretty stoked to get back out there when it warms up to put this new gear to work! i have 3 confirmed trips booked up already, with more being added. probably just some weekend/2 night trips around the local area, but i would love to somehow make a long trip somewhere else. a post detailing these upcoming trips will be coming soon.